Two of the neighbor kids, Logan and Ava, showed up at our house yesterday asking if Max and Rory wanted to go sledding with them. How cute is that?!
Max needed a little convincing as Daddy was going to call him later in the day to let him walk over to the neighbors. (Daddy was there helping him and Max really wanted to be able to help too.) Shortly after he saw Rory and I putting our stuff on he decided that staying inside by himself didn't sound all that fun. And fun was definitely delivered!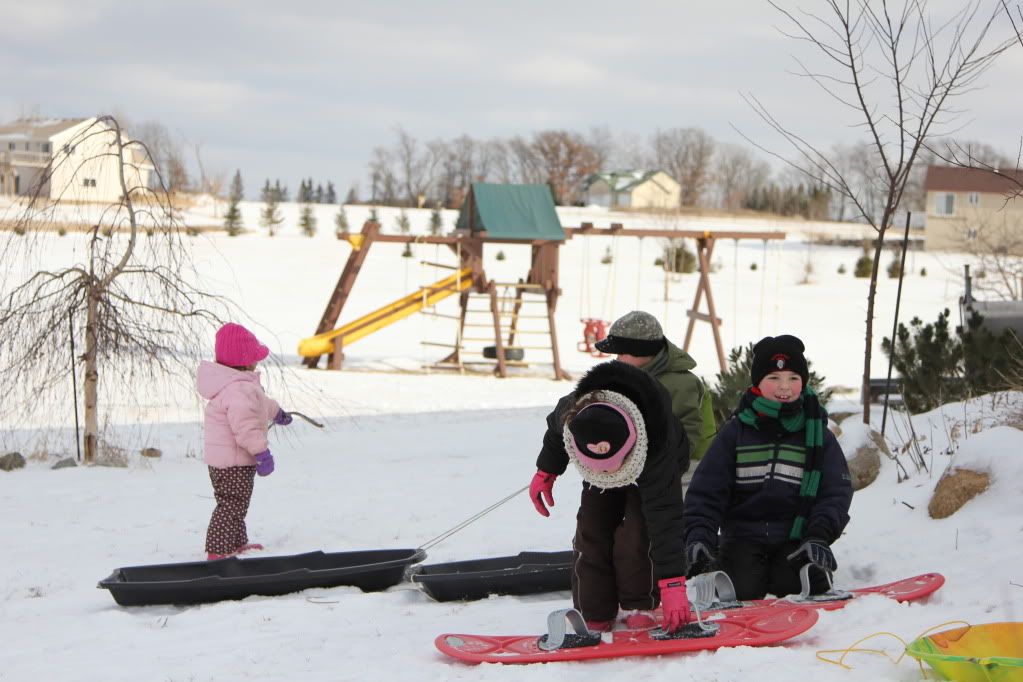 Logan and Ava had a lot of fun trying out Max and Rory's snowboards.
Max, was pretty much a blur the whole time.He would go down the hill, run back and up and jump right back on his sled.
Rory was just plain cute and we had a lot of fun sledding together, that is, when she didn't sit on the sled before I was ready and take off without me.
My kids have neighbor friends that they go outside and play with. When did this happen?!