Oh my gosh we've been busy! I'm sorry, I can't seem to find time to write along with everything else. Hopefully I can get it together for today and tomorrow's post. Yesterday was our last day of hockey and I was on the ice with the kids, as promised. It went well!
We had fun skating although I must admit I got bored fast. The kids are still learning which means they are turtles on the ice. I pretty much stood in place for most of the time.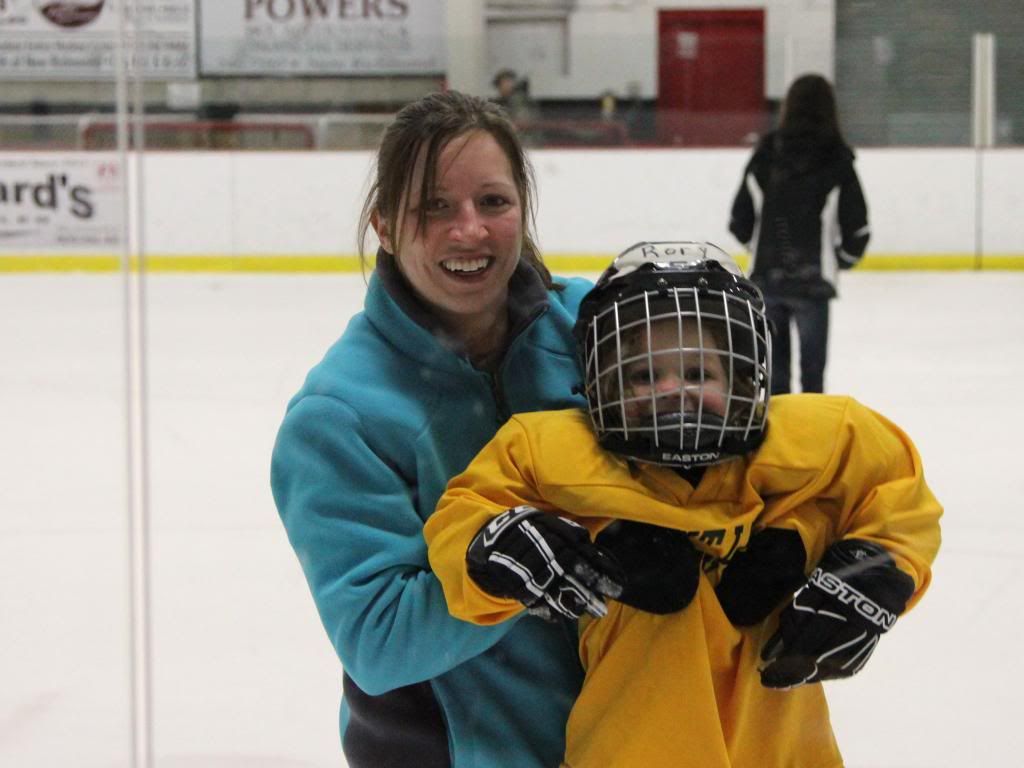 At least Daddy made sure to get a couple cute photos, even if he missed all the times I was skating the kids around the ice and spinning. So much for showing off my skills!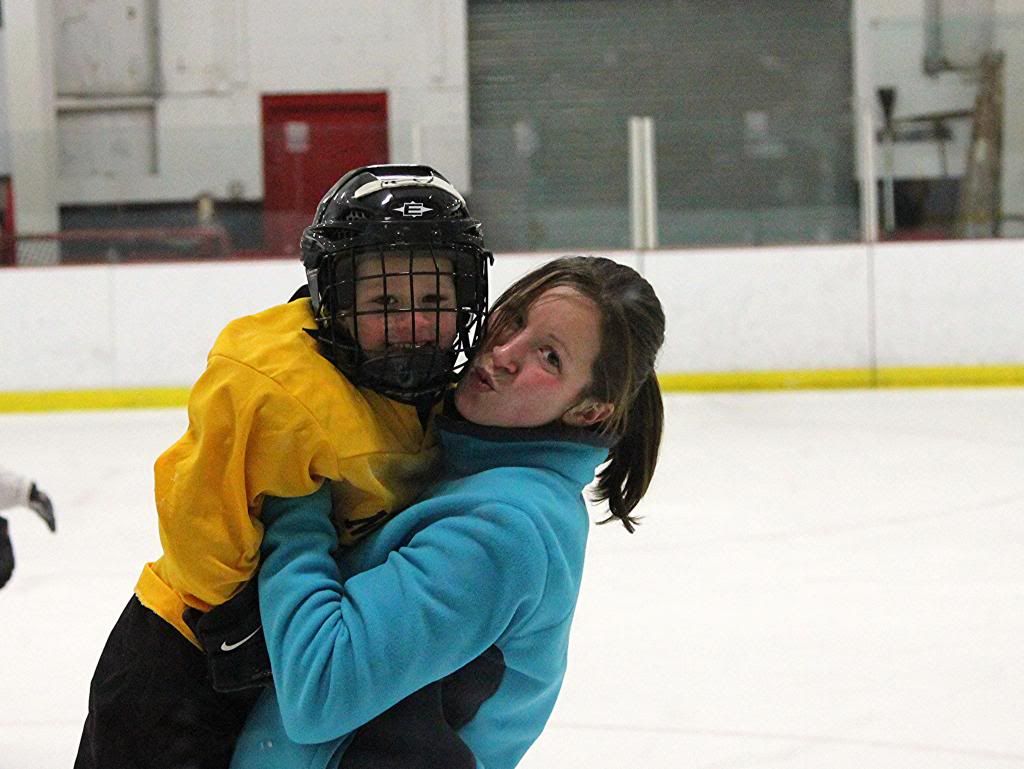 We'll definitely plan to do that again next year, and for the longer session. It really was a great time!